Univ.-Prof. Dipl. Ing. Nikolaus Augsten, PhD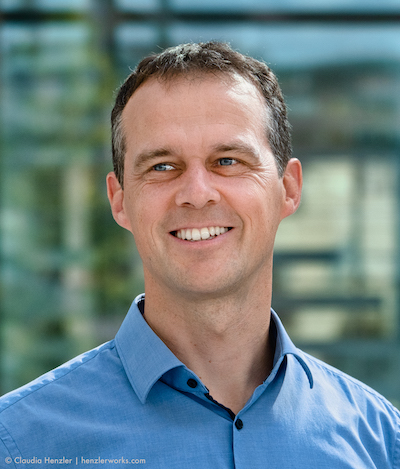 Professor
Jakob-Haringer-Str. 2 (Office 1.16)
5020 Salzburg, Austria
Tel: +43-(0)662-8044-6347
Fax: +43-(0)662-8044-172
I was previously affiliated to the Faculty of Computer Science at the Free University of Bozen-Bolzano. In 2010/2011 I visited Prof. Alfons Kemper at Technische Universität München (TUM, Munich, Germany) for 6 months (my website at Technische Universität München). In 2005/2006 I spent 6 months at Washington State University with Prof. Curtis Dyreson (now at Utah State University). I received my PhD from Aalborg University, Denmark, in 2008. My supervisor was Prof. Michael Böhlen (University of Zurich).
Main Research Interests
My current research interests include data-centric applications in database and information systems with a particular focus on approximate matching techniques for complex data structures, efficient index structures for distance computations, and similarity search in massive data collections. My research is triggered by problems that arise in concrete applications, for example, e-government and XML search engines.
Selected Publications
*GRIN: Journal and conference ranking by the Italian Association of Computer Scientists.
Source Code Downloads
Courses at other Universities
Lab Database Systems (Free University of Bozen-Bolzano, WS 2012)
Similarity Search (Free University of Bozen-Bolzano, SS 2012)
This course will discuss similarity search techniques for flat strings and hierarchical data (for example, XML). Selected methods will be presented, their effectiveness and efficiency will be discussed. Filtering techniques to improve the efficiency will be introduced. The students will implement similarity joins in a relational database management system.
(Course evaluation: WS 2009, SS 2012)
Database Management and Tuning (Free University of Bozen-Bolzano, SS 2012)
This course will give an in-depth understanding of the features that off-the-shelf database management systems offer, in particular with respect to system performance. This knowledge is used to tune the database system and its environment: dimension the hardware for the database system, write efficient queries, set effective indexes, communicate with the database efficiently, and diagnose performance problems.
(Course evaluation: SS 2010, SS 2011, SS 2012)
Scalable Similarity Search Algorithms (Technische Universität München, WS 2010)
Approximation: Theory and Algorithms (Free University of Bozen-Bolzano, SS 2009)
This course will discuss approximate matching techniques for flat strings and hierarchical data. Selected methods will be presented, their effectiveness and efficiency will be discussed. Filtering techniques to improve the efficiency will be introduced. The students will implement approximate matching techniques in a relational database management system.
(Course evaluation: SS 2007, SS 2008, SS 2009)